"MiniMan" invites you to:
Seymour
Hillclimb
Challenge


Trikke your brains out!

Vancouver, BC
Canada
---
I challenged Trikkers to ride the Seymour Lower Conservation Forest Trail from the Parking Lot to the River and back without walking any of the route.

This trail is quiet and serene. Away from any traffic noise and cell service. It's a trail in a valley between two mountains that ends at the Seymour river for a water bottle refill and maybe a swim.

One of the most spectacular ride locations in North America. 6.5 miles in and 6.5 miles back, but will feel like 20.

Constant ups and downs, scenic winding trail with creeks, bridges, and NO motorized vehicles anywhere.

This is a trail that will haunt you to return!
If you are coming to the Vancouver, BC area, please contact me, I would be pleased to show you this great trail.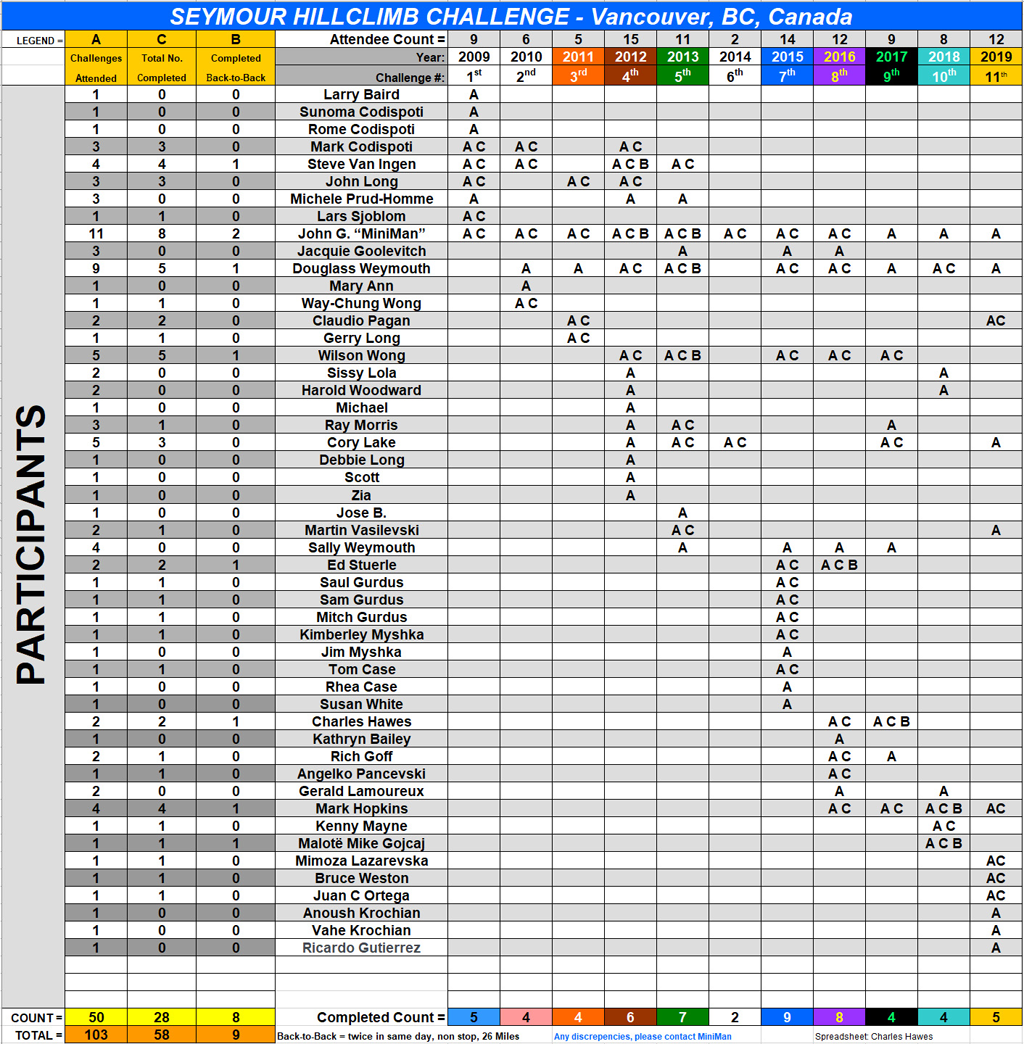 Suicide Hill at Tynehead Park Successfully climbed

Wilson Wong
2013, 2016
Martin Vasilevski
2013
John Goolevitch
2016